Send us a message for clarification
(Fill in the fields below to send an email immediately)
It is also possible to contact us via the mobile phone 3387925338 – 3388530222
by email to info@norcinerialaudani.com
oppure mandaci un messaggio con Whatsapp cliccando qui – oppure aggiungi in rubrica il nostro numero 3387925338 per Whatsapp
The point of sale telephone number is: 0743828196
We will respond to any request as soon as possible.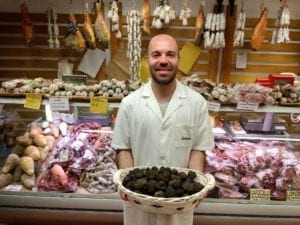 Norcia Laudani's Norcineria was born in the 90s and boasts a wide range of products carefully selected by the Laudani brothers such as hams, cured meats, cheeses, legumes, wines and truffles.
By purchasing from Delicatessen Laudani you will get the original products of Norcia and Umbria, you can also visit us at the store. Products are shipped daily and 90% of deliveries are made within 24 hours.
Dentro l'ecommerce troverete una grande gamma di prodotti tra cui le birre artigianali e i prodotti autentici della nostra città come il Prosciutto IGP di Norcia e la Lenticchia IGP di Castelluccio di Norcia.
Laudani è una vera norcineria di Norcia: ci troviamo pochi metri dopo l'ingresso a Norcia (lato Porta Romana). Vi aspettiamo al negozio per farvi degustare i nostri prodotti: prepariamo anche dei taglieri che possono essere mangiati direttamente sul posto. Desiderate effettuare la spedizione direttamente nelle vostre tavole? Grazie a questo sito web potete ordinare i prodotti e riceverli direttamente a casa vostra in 24-48 ore.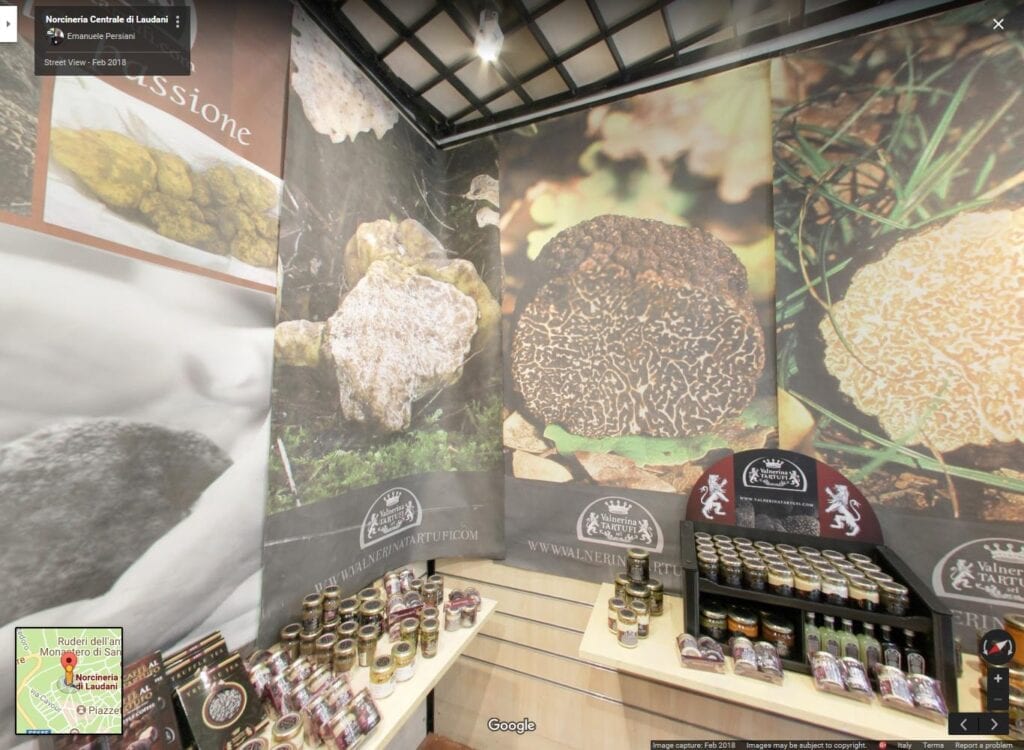 Come and visit us in Norcia. Click on the photo of our shop window to virtually enter our store.
Inside the norcineria (shop and website) you will find, among other things, the following products: ham, sausages, aged products, sweet cheese, pecorino cheese, truffles, oil, wine, spices, homemade biscuits, sauces, pasta, saffron …
Discover our IDEAL BASKETS TO BRING NERO NORCIA TO YOUR HOME! (of course you can also browse the website to find ALL AVAILABLE BASKETS)